Yesterday another wonderful yellow parcel arrived from Italy! My secret pal wrote me a long letter to explain the gifts and she was so thoughtful with them!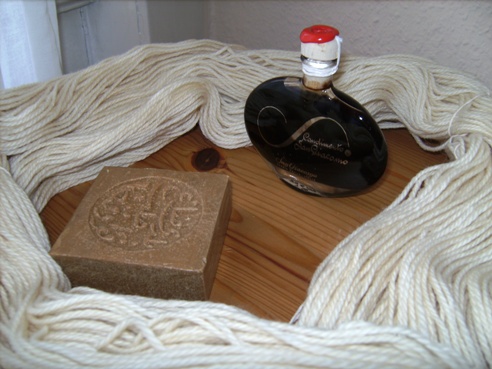 I got a hank of organic wool and I love it! The wool is very soft and I like the natural color, don't know if I'll dye it. I think it would be a scarf for me. And look this wonderful soap that doesn't look like a soap but a treasure from Mesopotamia! And without any perfume like I want it. Lokk at the little bottle, it isn't perfume, it is Condimento Balsamico! I will use it on my next 'Italian night' when I'm preparing pasta.
My dear secret pal. I love everything in this parcel, thank you so much for being such a thoughtful pal!